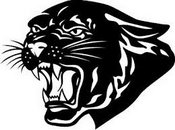 OUR TRUSTEE LEADERSHIP
NEXT TRUSTEE ELECTION
Zones I, II & III
File by March 19, 2019
Vote: May 15, 2019
Running for WJSD Board Trustee?
Print off: (or pick up forms from district office)
1. Declaration of Candidacy
2. Petition of Candidacy
Fill out and collect signatures from your zone.
Submit to Jefferson County Clerk for verification.
Then return to West Jefferson District Office
before or by March 19, 2019.
Zones up for Election in 2019
ZONE I: Monteview - Burt Allen
ZONE II: Terreton West - Willy Schmitt
ZONE III: Terreton Central - Bruce Smith