Leading up to our week long Spring Break, the next two Fridays are Regular School Days for everyone. March 10th & March 17th, 2023.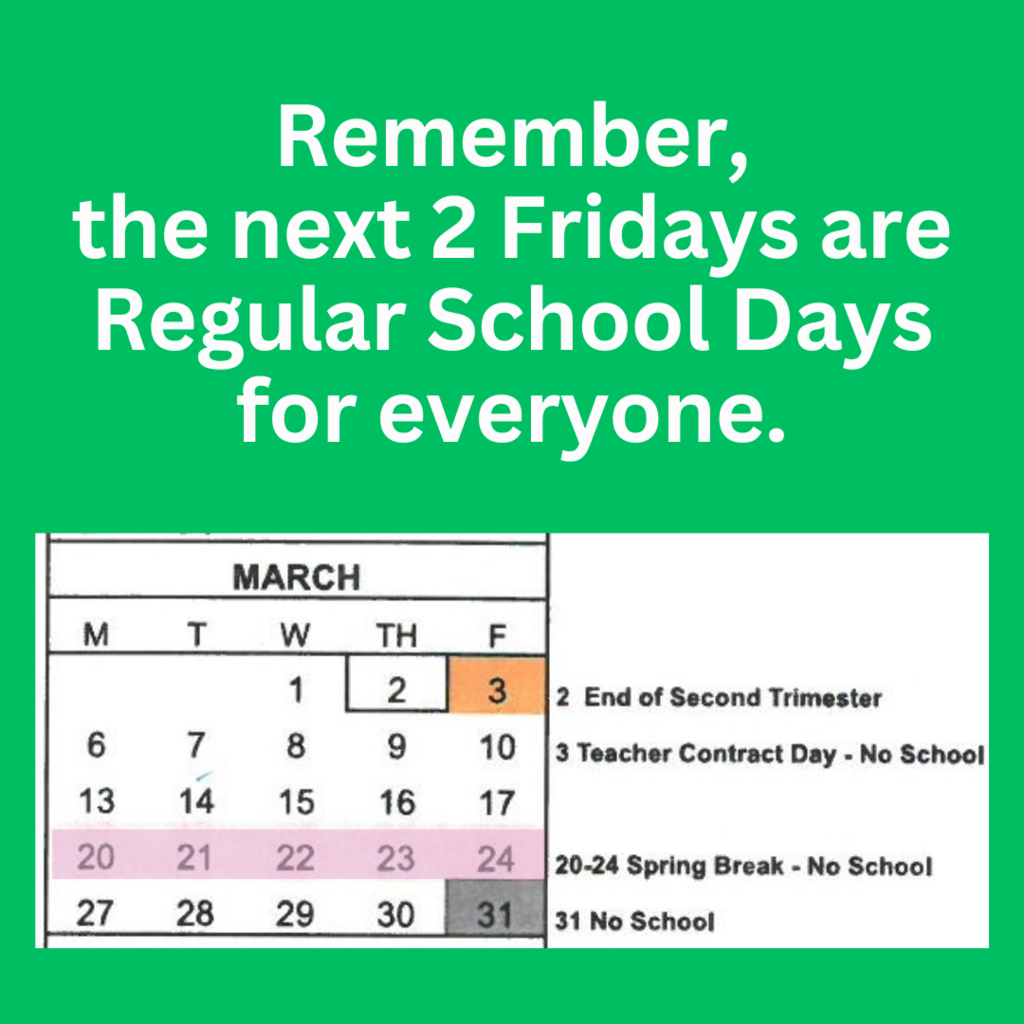 Our softball season begins with a weekend tournament March 10 & 11. If any games need to be changed because of weather/field conditions, we will try to keep any game changes posted on our weekly athletics post, on our app events calendar, and on our website. All of our softball games this year will be live broadcasted through The GameChanger App! If you'd like to follow along and watch our games this season go onto GameChanger and follow our team as either a fan or a family member of one of the players!
https://gc.com/teammanager/team/0b2d79a1-60fb-446c-b8ef-81a5432ebfc0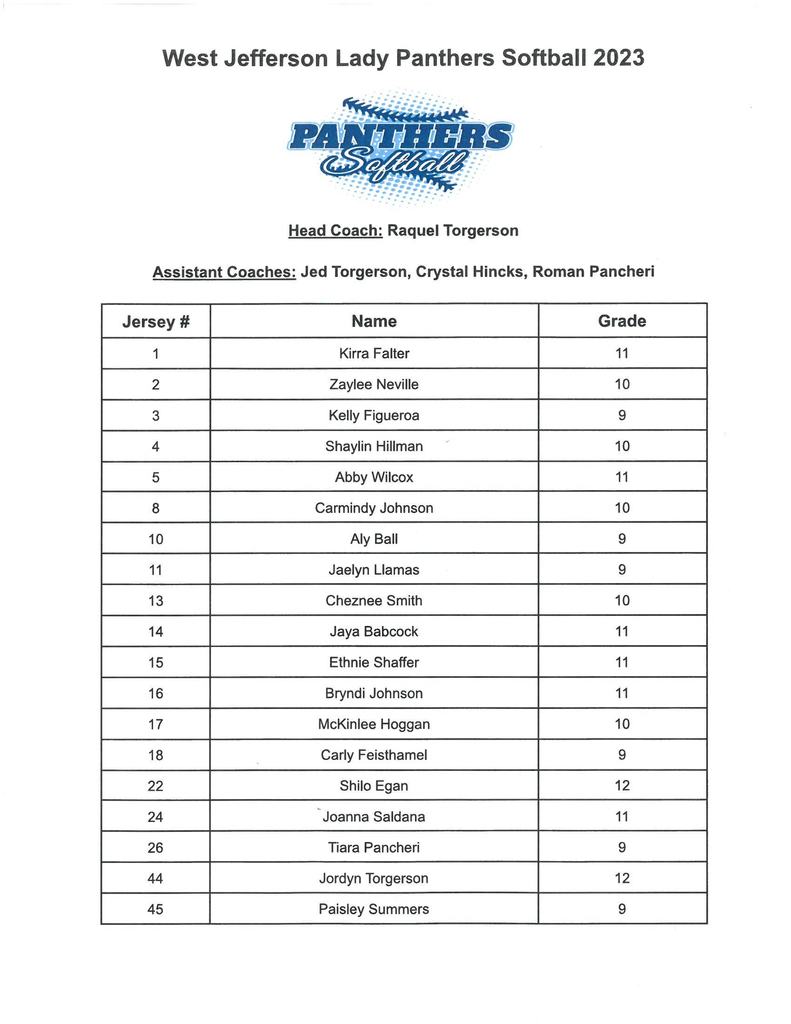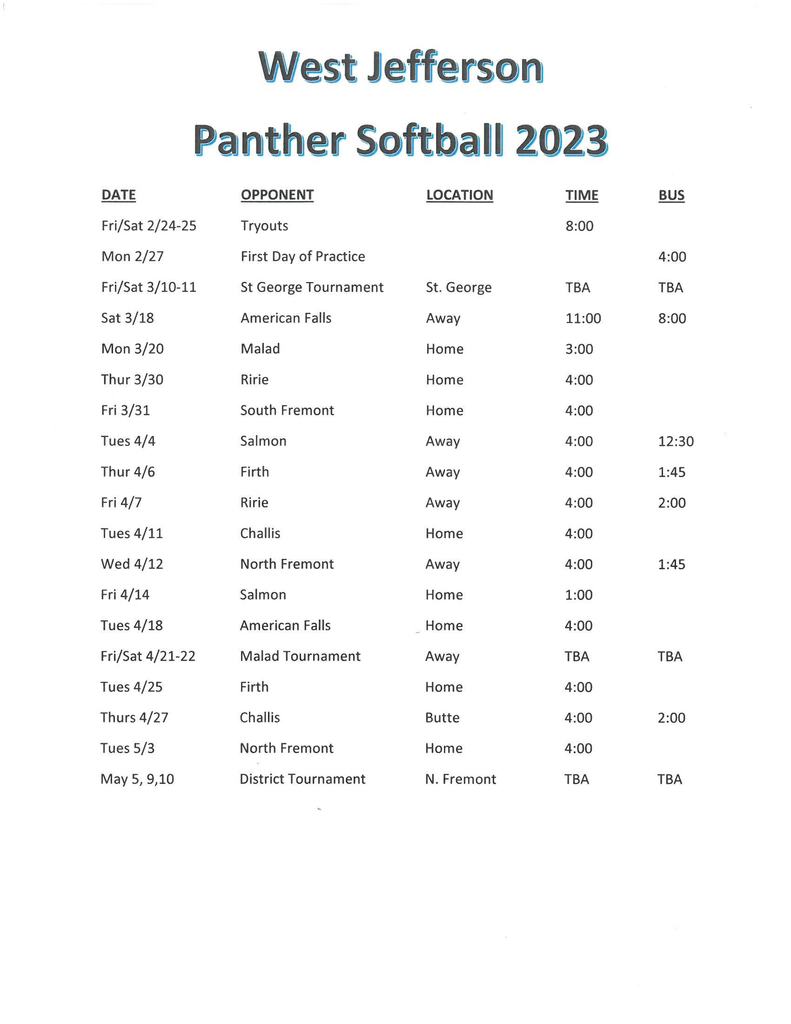 Nuclear Conference 2022-23 All- Conference Boys Basketball Teams have been released. Congratulations to our West Jefferson athletes Blake Briggs and Bo Petersen.

Nuclear Conference 2022-23 All- Conference Girls Basketball Teams have been released. Congratulations to our West Jefferson athletes Jordyn Torgerson and Maggie Barrientos.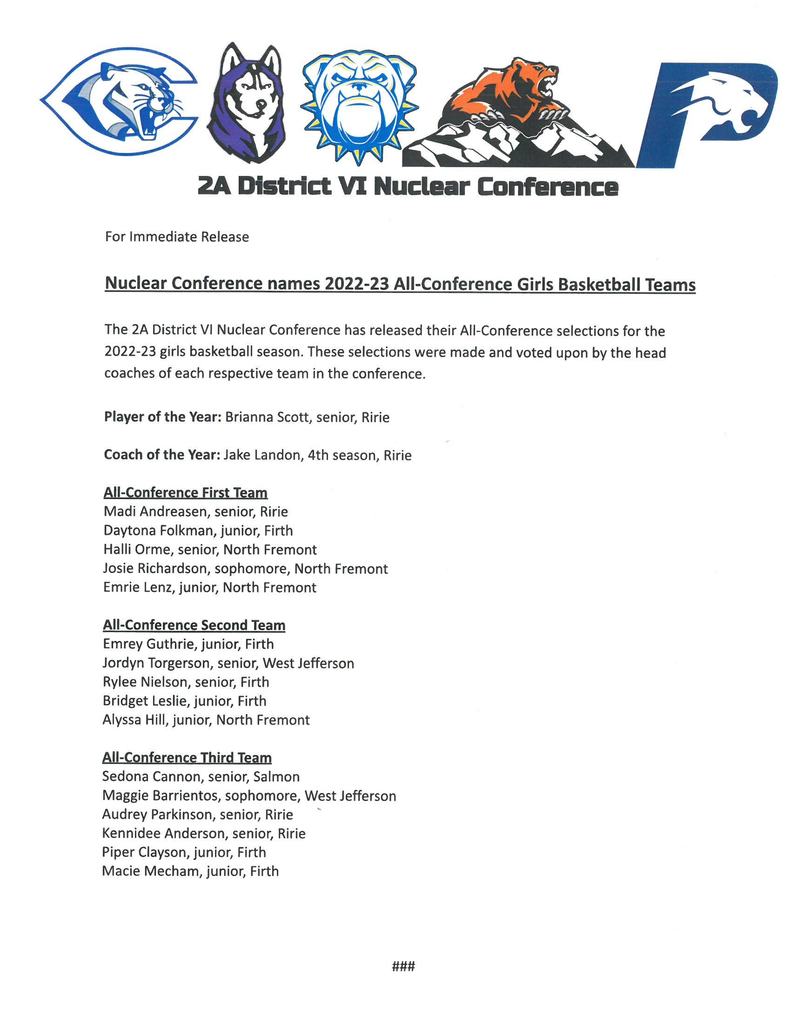 Recently, our West Jefferson FCCLA students participated in the Region 6 STAR Event competitions. Each one of them presented a project they've been working on to a panel of judges! They all did a FANTASTIC job, and they all qualified for the State competitions which will be the first week of April in Boise. CONGRATULATIONS to: Briseidad Aguilar - Teach & Train Javier Martinez - Interpersonal Communications Michell Aguiar - Job Interview Sonnet Scott - Repurpose & Redesign Alexia Tafoya - National Programs in Action Ellie Carpenter & Elizabeth Tafoya - Hospitality Tourism & Recreation Anahi Figueroa & Jaren Rojas - Promote and Publicize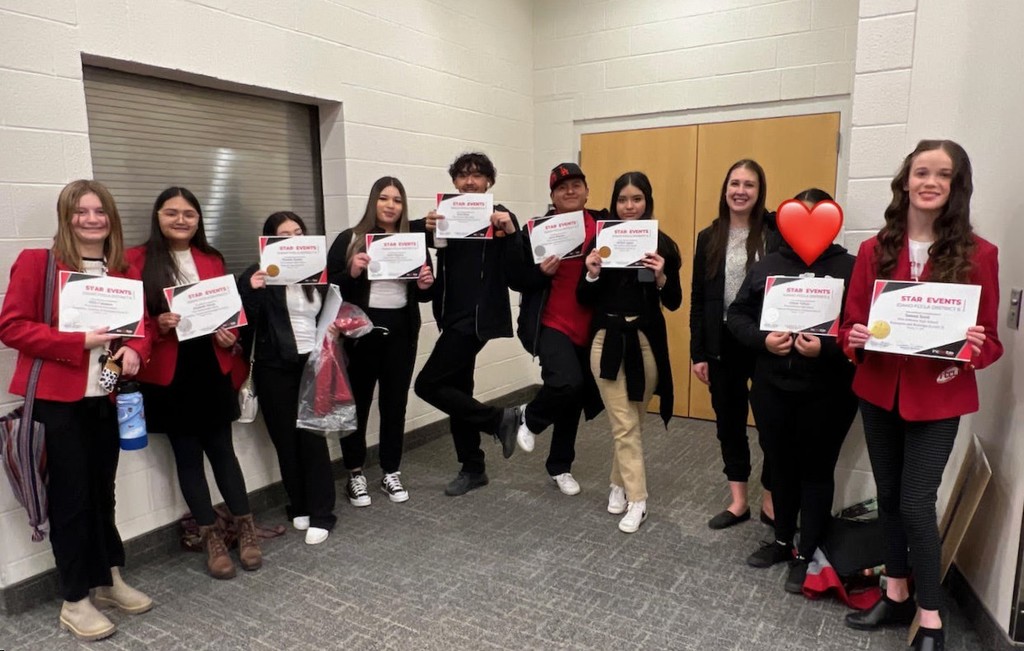 Glow-in-the-Dark Volleyball event - Wednesday, March 15th at 7:00pm in the Panther Den. The community is invited to come watch this fun event!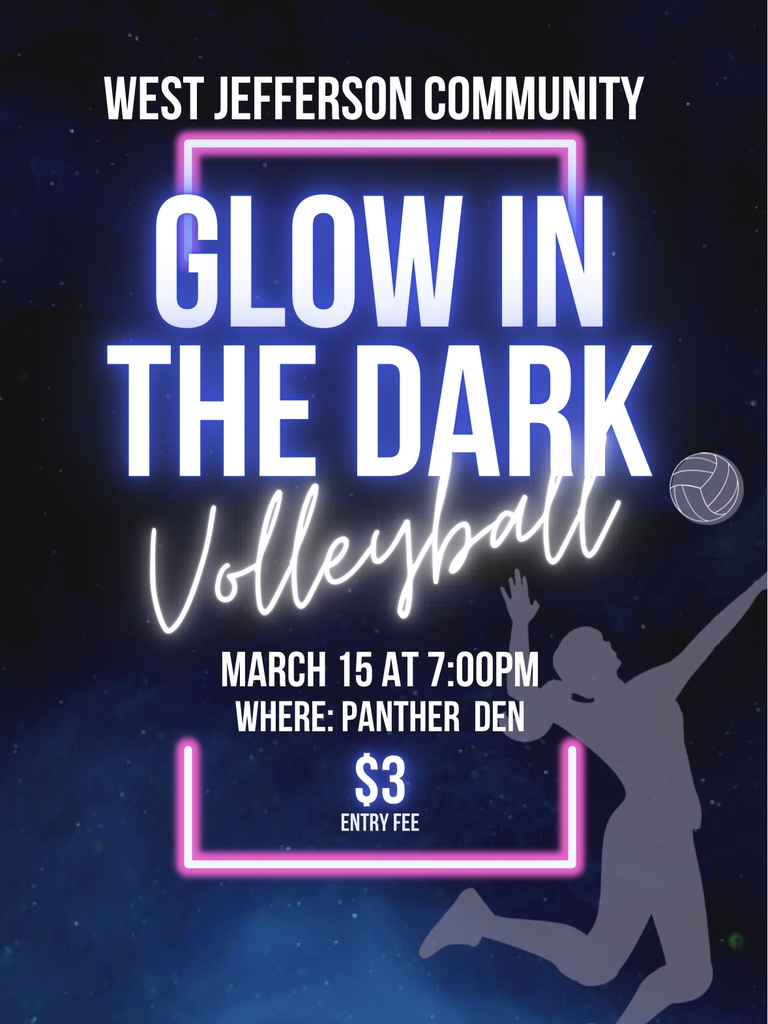 Our DYW participants are working on a service project that they are hoping the community can help them with. Please read through the flyer to see if there is any way you can help. This year's DYW participants are: Kirra Falter, Bryndi Johnson, Hailey Moss, Jordynn Palmer, Lilly Sauer, Ethnie Shaffer, and Abby Wilcox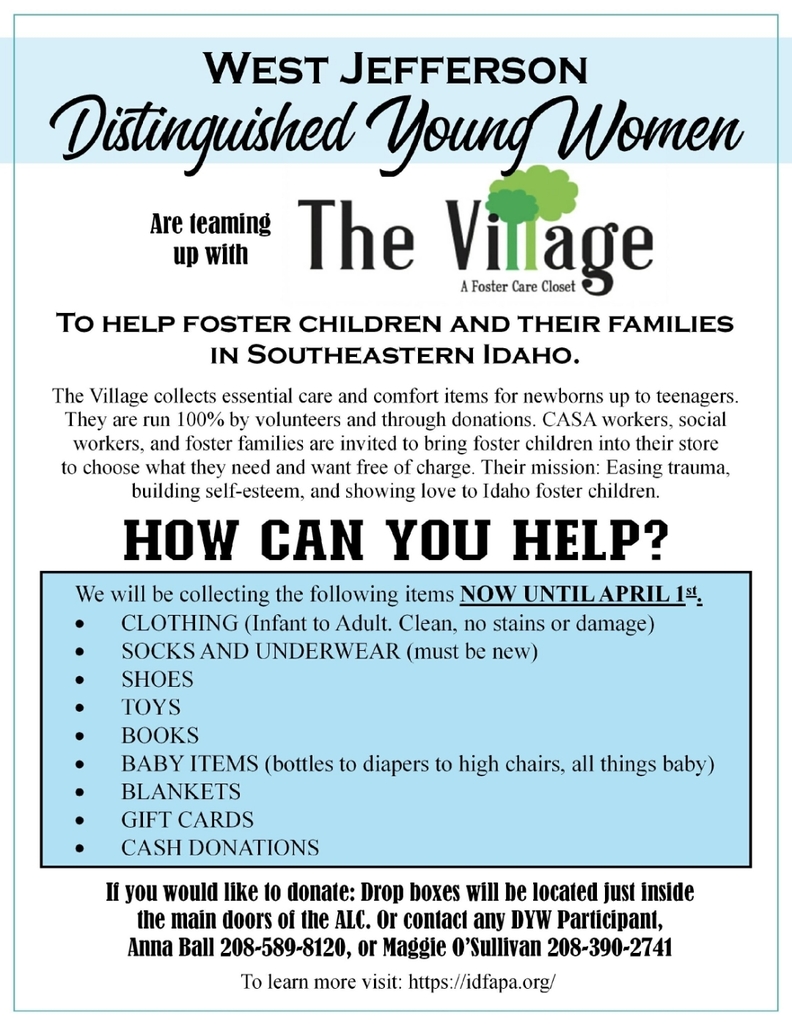 P.A.W. Meetings to go over our upcoming Supplemental Levy Renewal will be held Tuesday, March 7th at 10am and 6pm. Other topics covered in this meeting are: 23-24 School Planning , District Calendar Input, and Parent Choice Options. There will be a round table discussion that allows anyone to ask questions and give input. Everyone is welcome to come to either meeting. Hope to see you there! Election Day is Tuesday, March 14 from 8am to 8pm.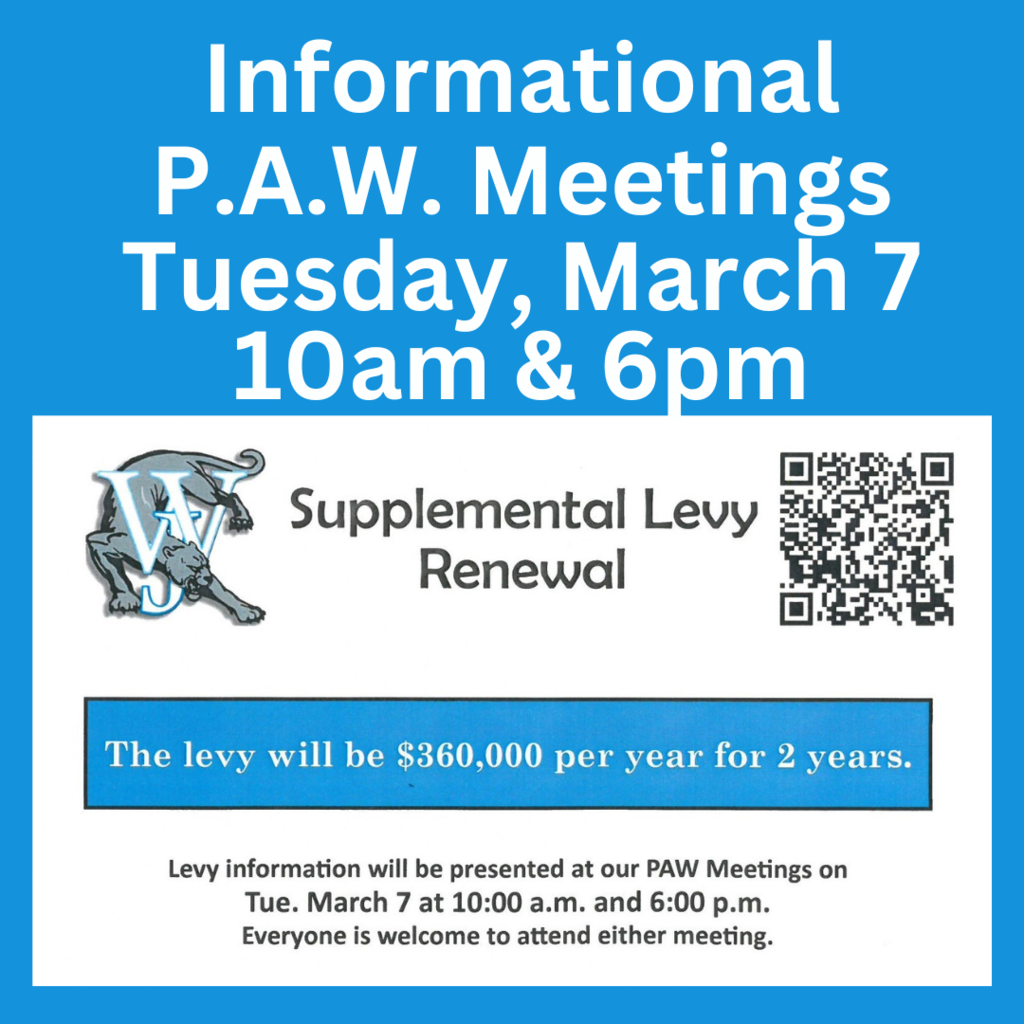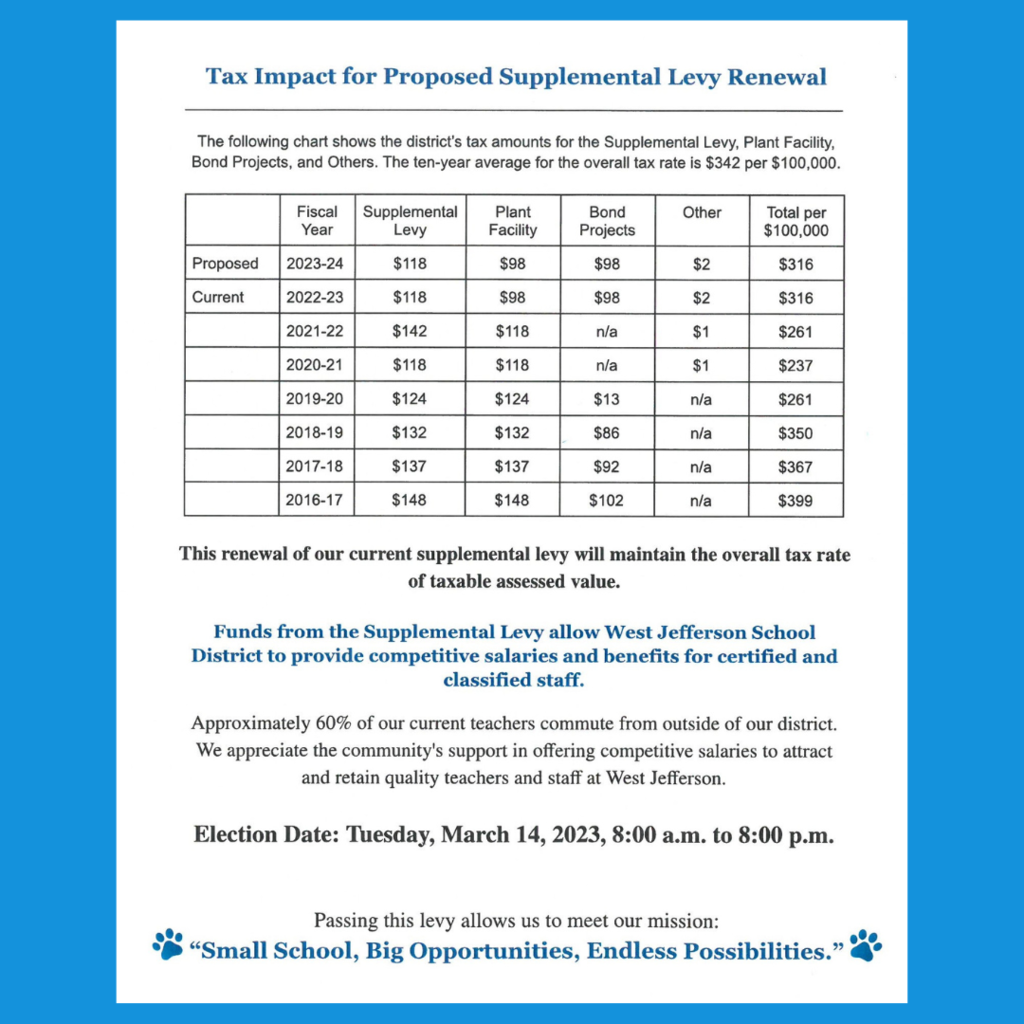 2 Hour Delayed Start - Monday, March 6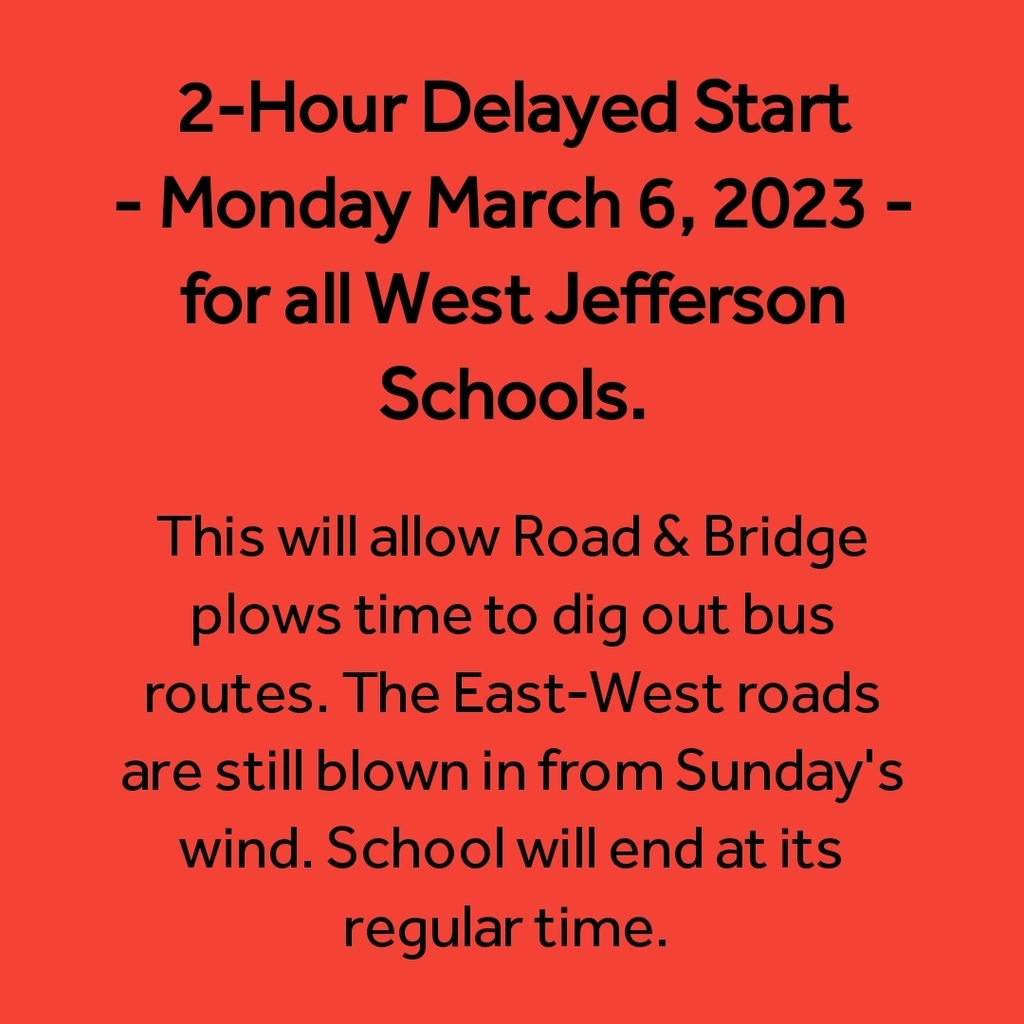 Mrs. Parker's Band and Orchestra classes have rescheduled their concert for Saturday, March 4th at 6:00pm. The community is invited to attend and enjoy an evening with some great music!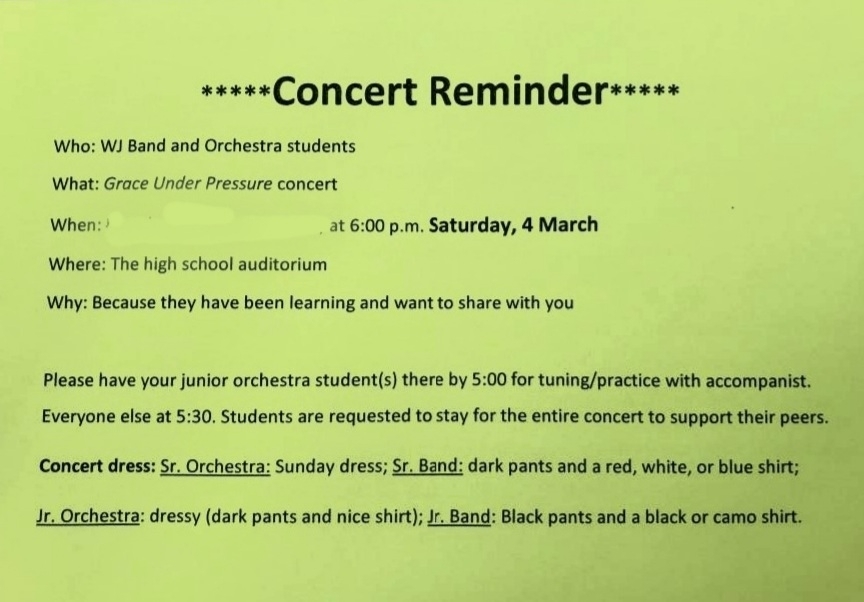 March 2023 Lunch Menu Sorry we are a couple days late in getting this posted! Those who have already downloaded our NEW APP, have already been seeing the daily breakfast and lunch menus. (Another plus for looking at the menus on the APP is that they are updated if any daily menus change throughout the month.)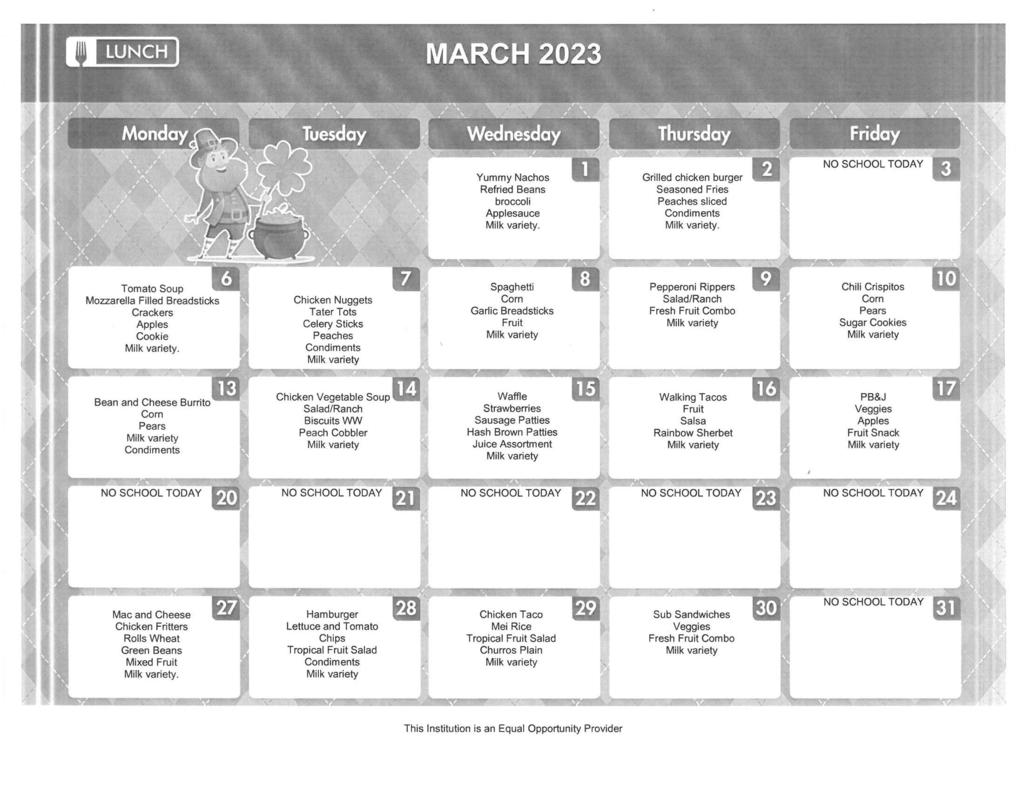 Driver's Ed class will be starting again during 3rd Trimester. Here is the information for the students that will need to get their driver's permit before class begins. Contact Dean Erickson with any questions. This class is available for any student that is at least 14 1/2 years old. THERE WILL BE A PARENT MEETING ON WEDNESDAY, MARCH 8th AT 7:00PM IN THE ALC AUDITORIUM FOR ALL DRIVER'S ED STUDENTS AND AT LEAST ONE OF THEIR PARENTS.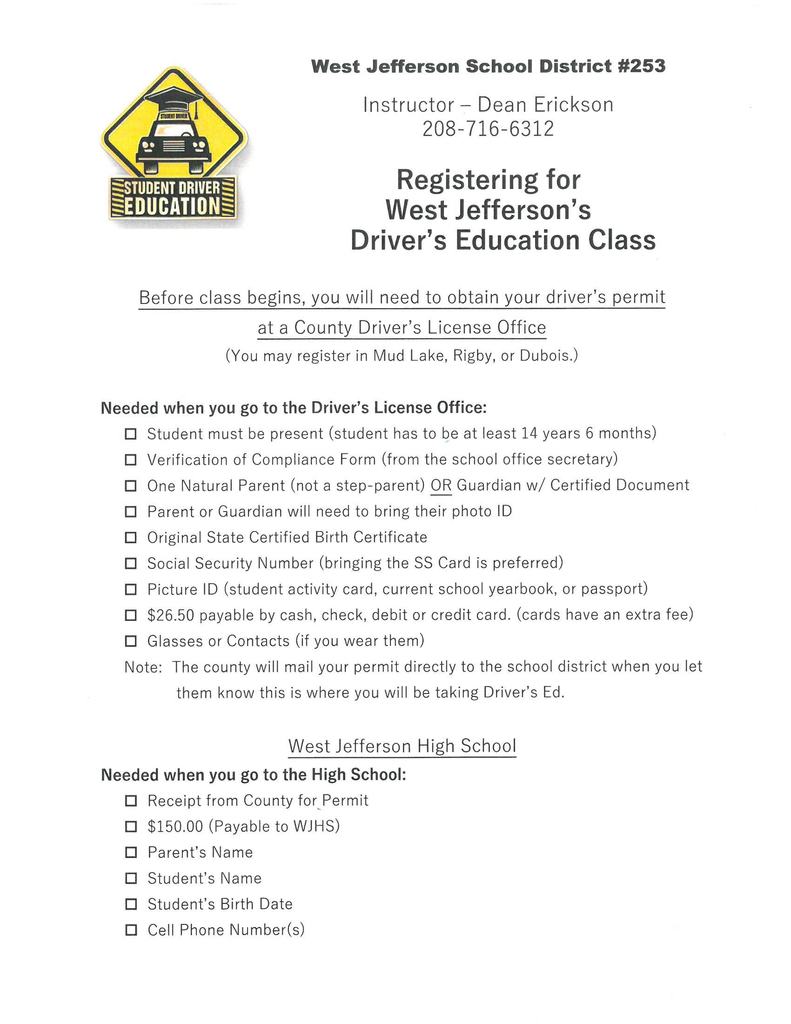 There will be a short Boys Basketball meeting on Wednesday, March 1st right after school in the Legacy Gym for any boys in 8th through 11th grades that are interested in playing basketball next year.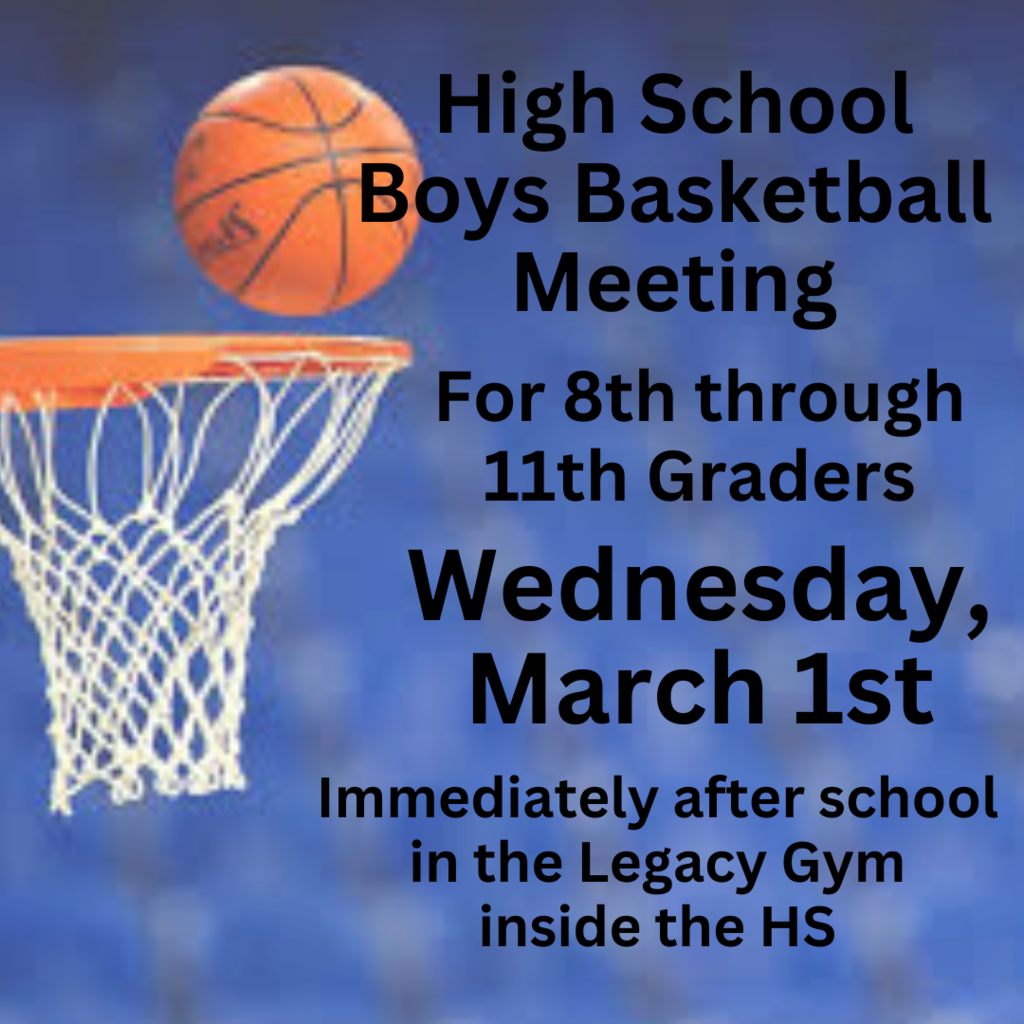 Baseball Tryouts - Day 2 on Wednesday, March 1st @ 6:00pm.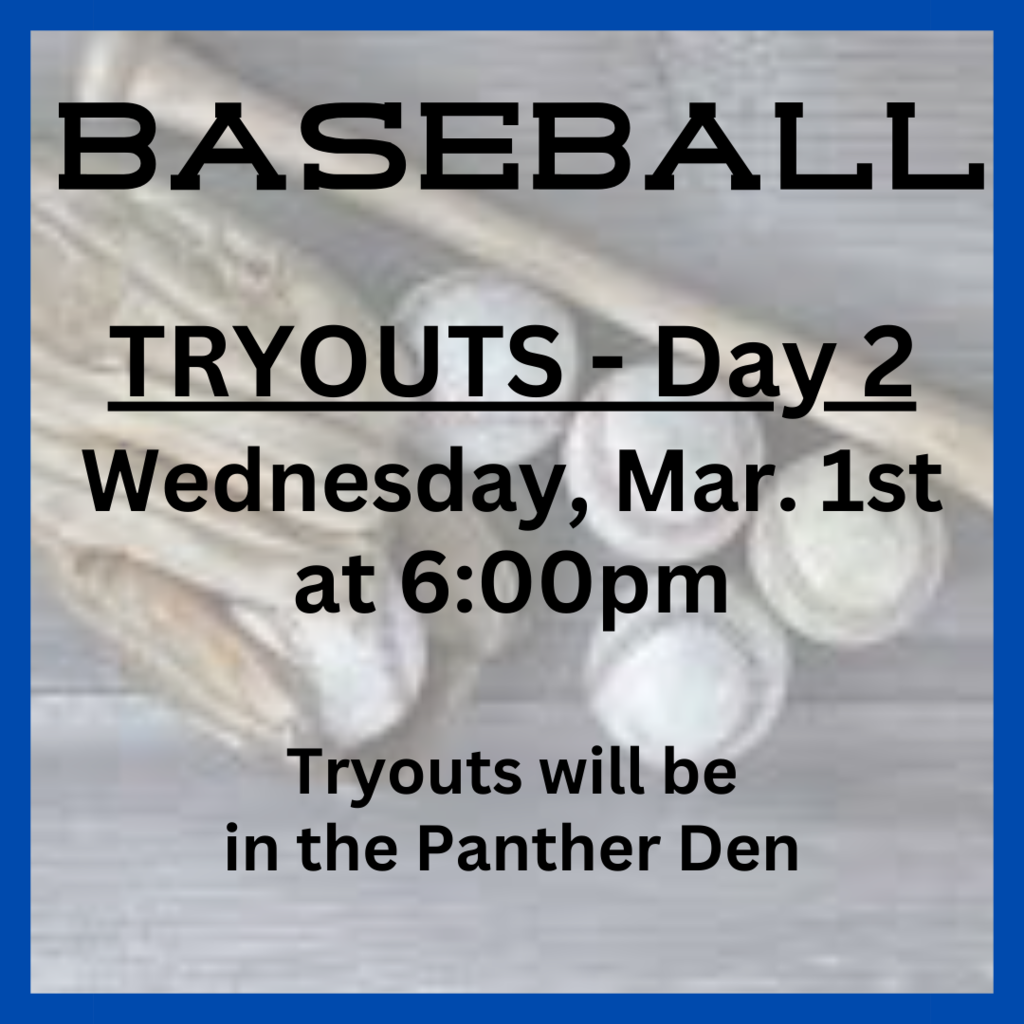 2-Hour Delayed Start - Wednesday, March 1 for all West Jefferson Schools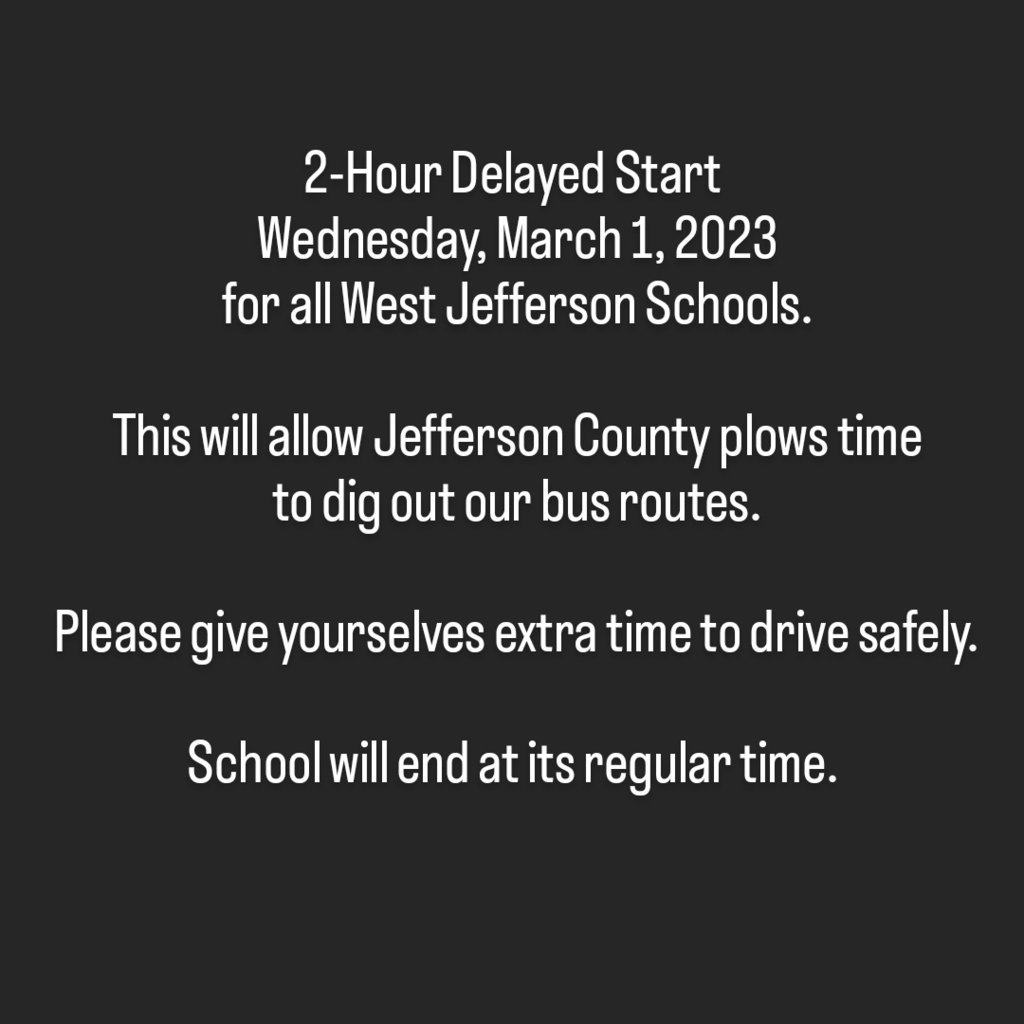 Friday, March 3rd has been changed to a Regular School Day for West Jefferson High School, Grades 9-12. High Schoolers are required to have more hours than younger students and with the multiple weather closures we have had, we will need to make-up some of those missed instructional hours.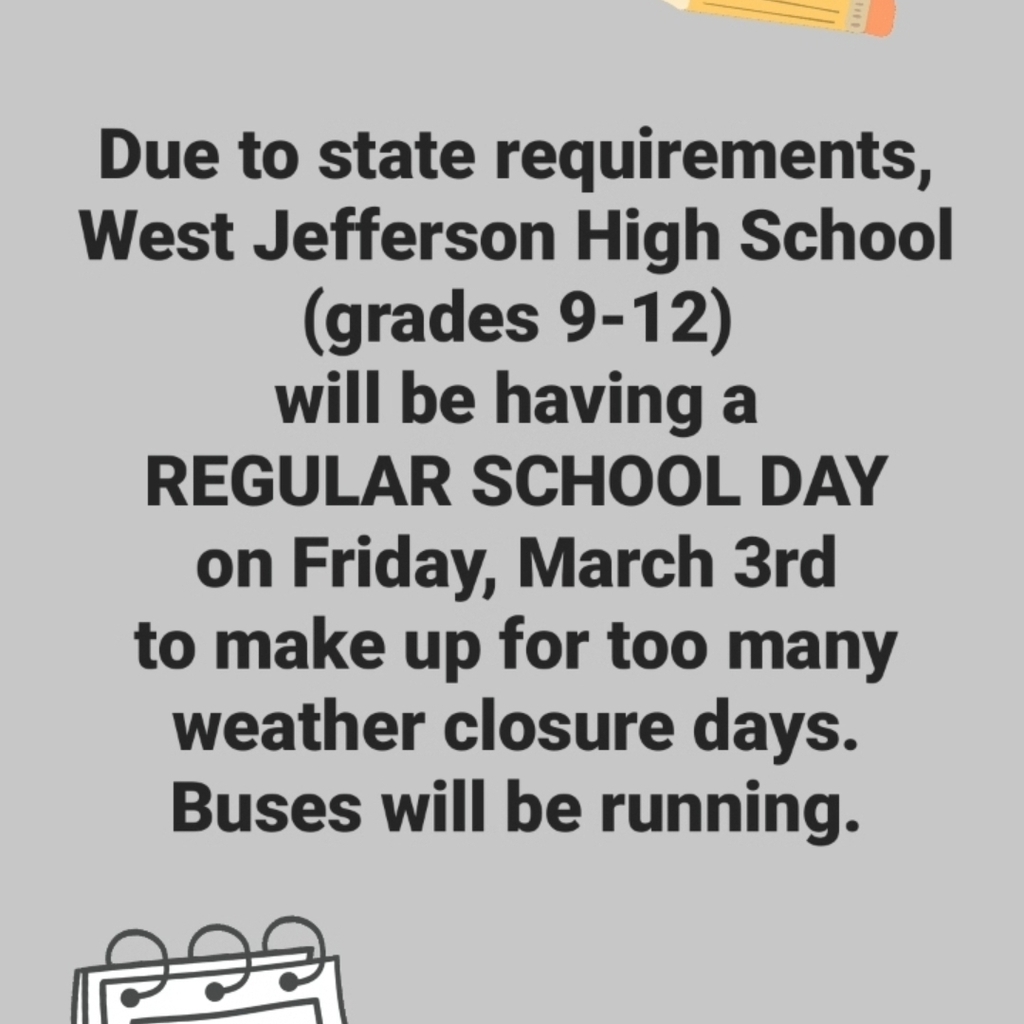 This is Mr. Williams - update on weather & getting everyone home. Hamer will be dismissed at 1:45 and Terreton campus at 2:30. This will allow us to have plows from Jefferson County and the District in front of all buses as needed. High School grades 9-12, will have a regular school day on Friday. Be safe!

Baseball Tryouts - Day 2. Start time is 6:00pm in the Panther Den.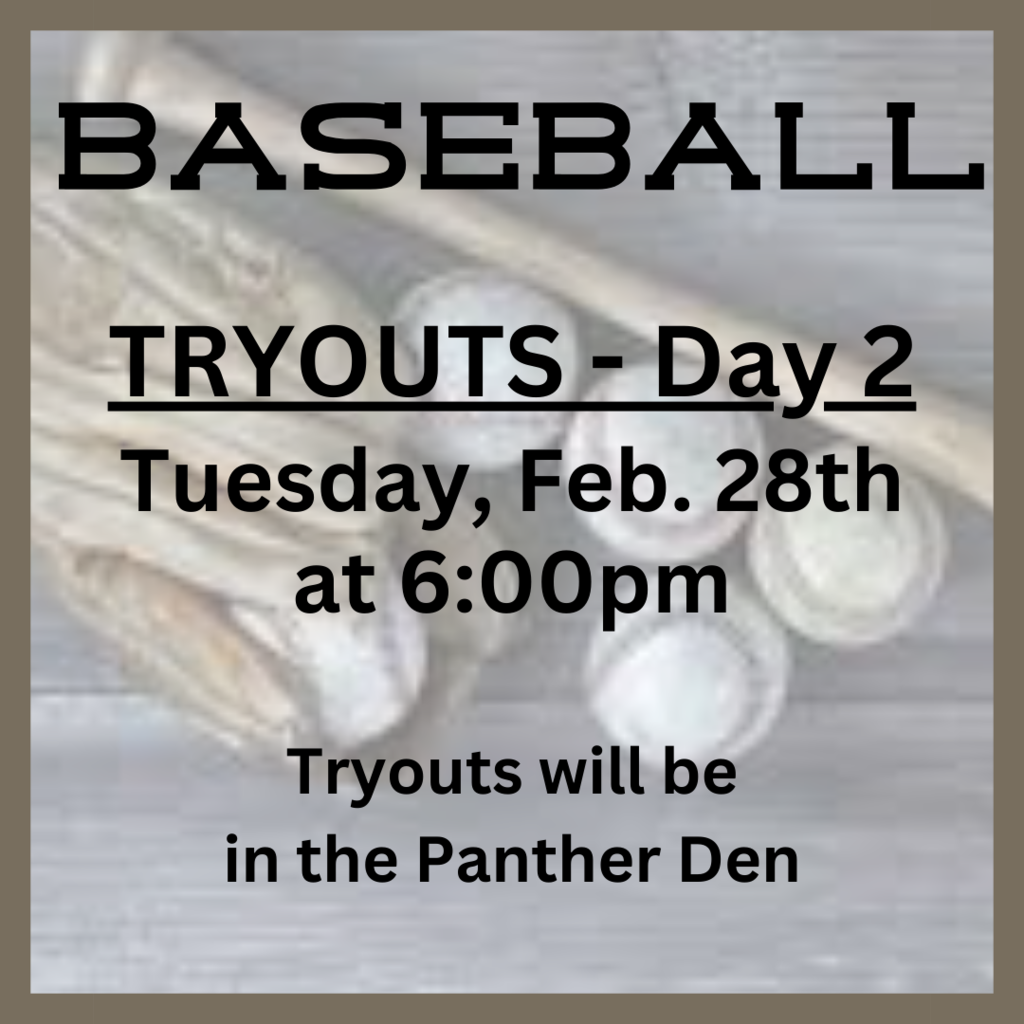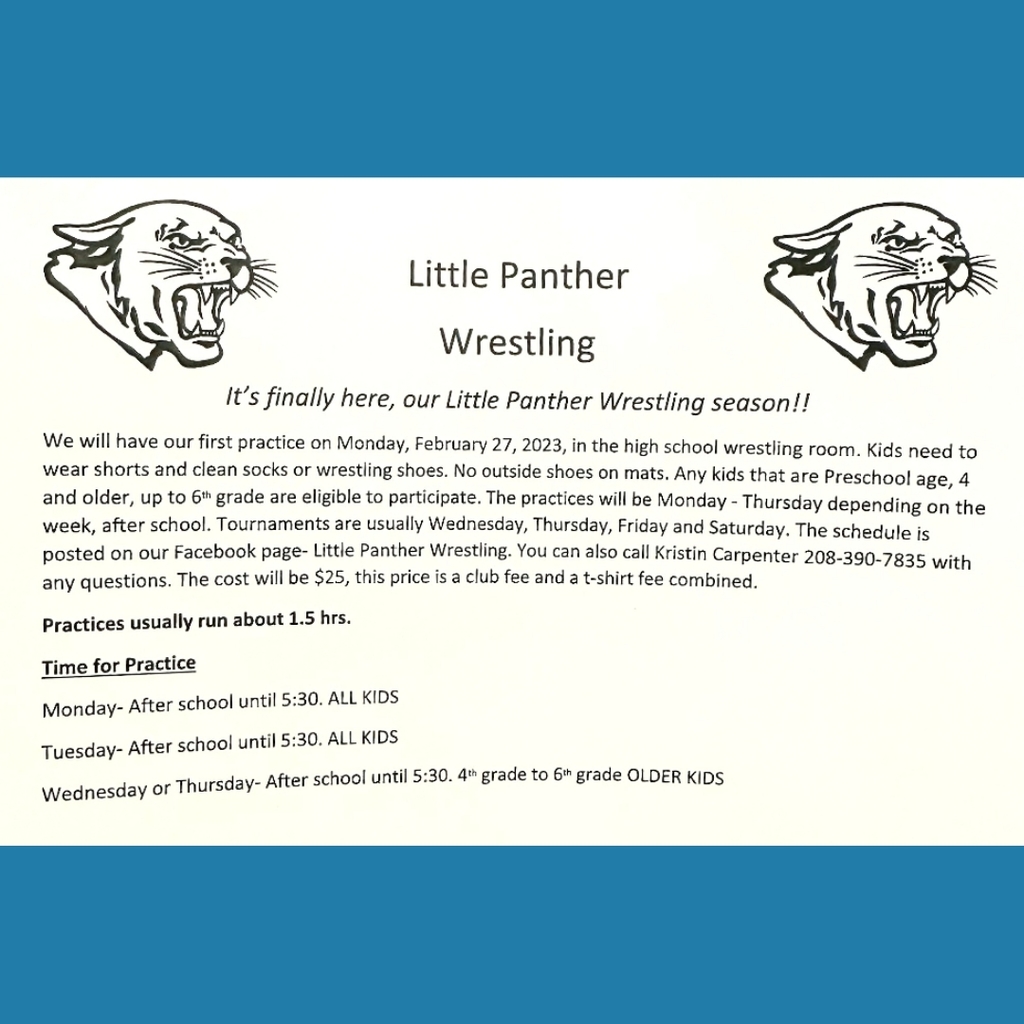 UPDATE - NO SCHOOL for Monday, February 27.